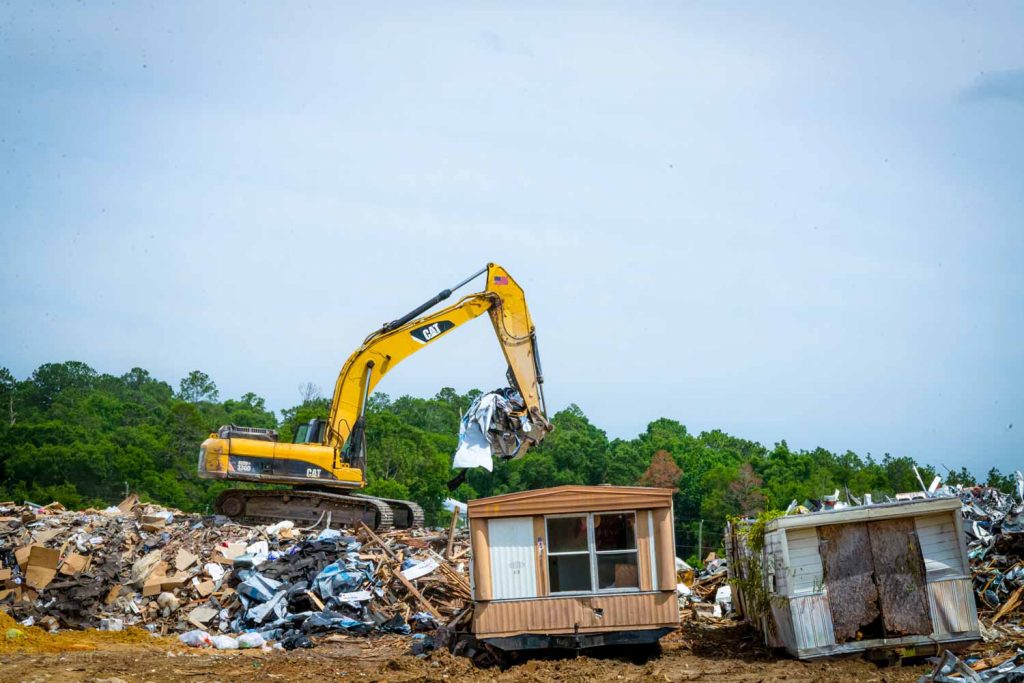 Crowder owns and operates two Construction & Demolition (C&D) Debris Disposal and Recycling facilities – Aenon Church Road and Tram Road – which are located in Leon County, Florida. Our clients include general and subcontractors, local and state governments, and the general public that rely on us to properly dispose of this debris in a professional manner.
We handle the material that comes to use differently based on what it is.  For example, concrete debris is separated out.  Then it goes to a concrete crusher, which is used for rock or road base.  Recycled concrete greatly saves energy compared to mining, processing and transporting new aggregates, not to mention saving valuable landfill space.
Once processed by our Cedar Rapids crushing system, the waste concrete is transformed into much needed aggregates (#57 and #89 stone) and sub-base material. We commonly refer to this product as "C-Rock" and "C-Base".  We gladly accept clean concrete at no charge to the customer at the Aenon Church Road facility for proper ecological disposal.
Did YoU Know That Wood Is USed For Electricity?
Wood is a substantial renewable resource that can be used as a fuel to generate electric power, useful thermal output, and mulch for decorative use and erosion control. The wood resource is derived from land and lot clearing debris, waste wood from manufacturing, wood processing wastes as well as construction and demolition debris.  Our tub and horizontal grinders process the wood waste and transform it into useful and renewable products such as wood chips, mulch and erosion control materials.
Metal is separated out which is also recycled and re-purposed.   Scrap metal is a diverse recyclable commodity in high demand, both ferrous and non ferrous metal.  Scrap metal is collected from demolition, renovation projects, and from Crowder Rock Crushing activity (rebar).
We also use a Terex machine which is a unique and versatile mobile crushing unit.  We can bring it on site for a demolition and can take the washout from excess concrete and recycle it with our concrete crusher.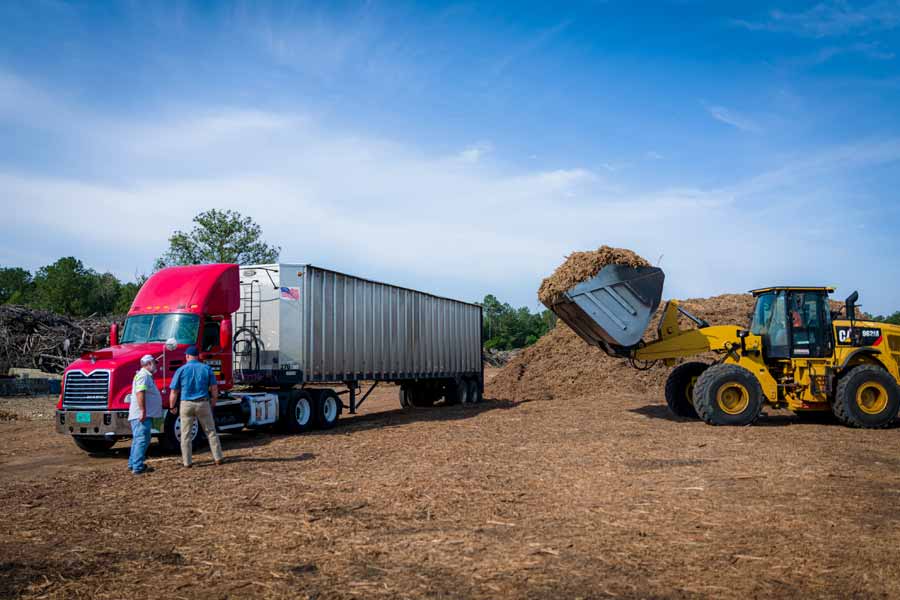 The environment is currently a very hot topic, with growing pressures politically and socially to "Go Green" and be ecologically responsible.
Crowder is proud of its recycling efforts and our role in preserving landfills and the environment. What we do today affects tomorrow. Crowder strives toward environmentally friendly and green construction and demolition goals to becoming an industry leader in environmentally friendly practices.
When it comes to the contracting, excavating and land development business, it is a goal to  be "green". By its very nature, our industry can be a little rough on the environment. However, that means we try harder to recycle wood, grind cement, screen and haul in an environmentally responsible manner.  
Along with other responsible contractors around the country, we take extra steps everyday to minimize our carbon footprint and minimize our impact on Mother Earth. What we do today affects tomorrow.