Tallahassee Trucking Services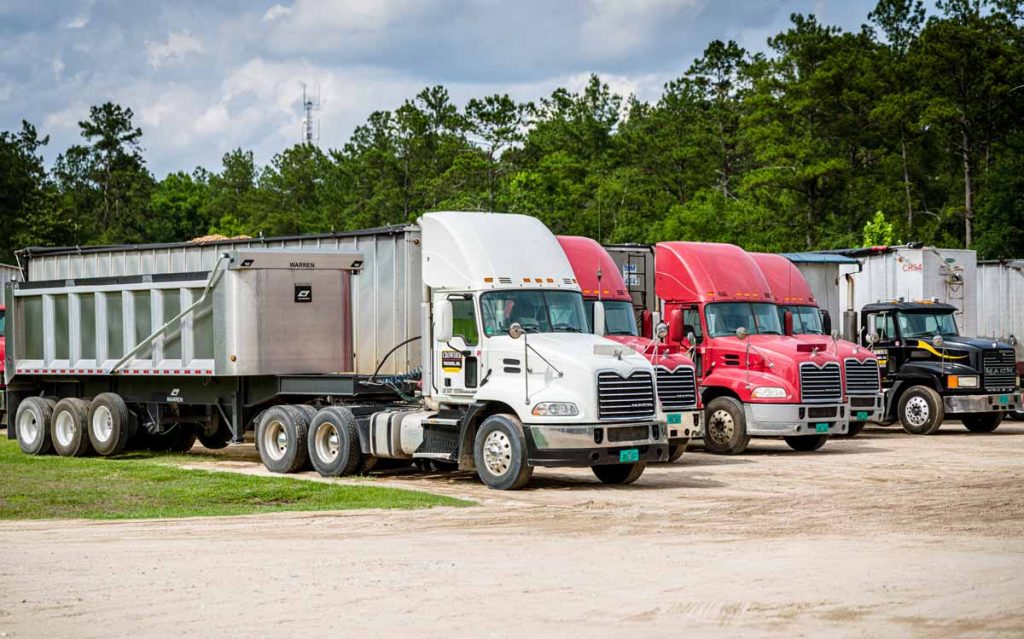 Crowder operates a modernized fleet of trucks to meet the many demands of our customers.
We offer professional hauling services for residential and commercial construction companies, cement and concrete product manufacturers, independent contractors, environmental contractors, landscapers, or anyone needing material hauled from one place to another.
We offer a variety of truck types:
What Can We Help With Today?
We help clients deliver or haul dirt, transport aggregate from mines, and haul wood chips from power plants. Our fleet is efficient and modernized to meet the needs of today's industries.  Our success in the business is the continuing strong relationships with our loyal customers, developed over 60 years in the industry.
No job is too small or too big for our company …whether hauling across the street or many states away.
Every Crowder driver is trained to be extremely conscience of the importance of safety on site and on the road. Our goal is to make safety our number one priority in every aspect for each load hauled.
Hiring competent drivers who have all the necessary licenses and insurance requirements is very important to us.  In fact, Crowder has drivers who have been with us for over 30 years who pledge a commitment to safety on the road.  We want to ensure that when you see a Crowder truck on the road, your safety is our top priority.