Tallahassee Site Work Specialists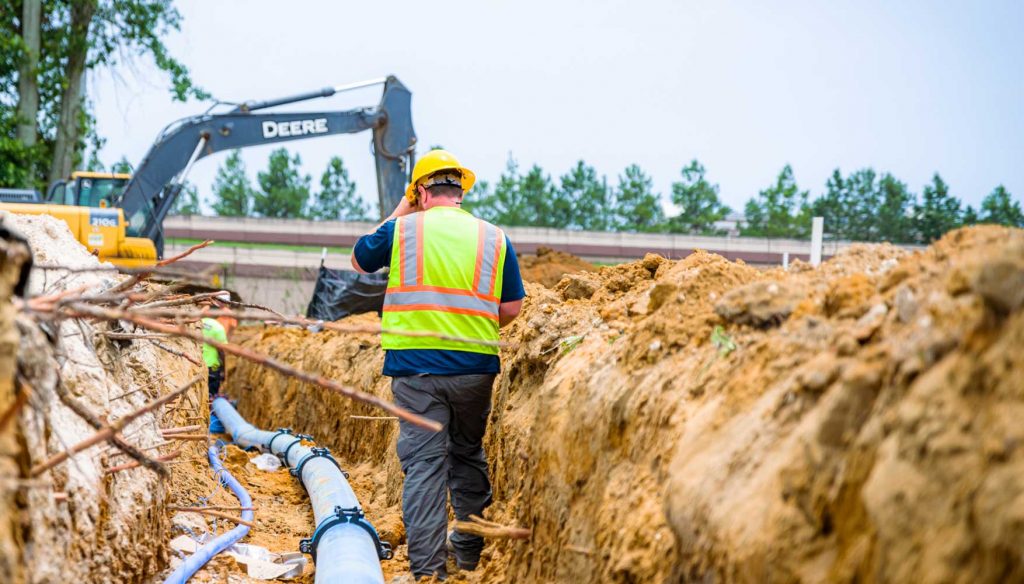 The dedicated team of professionals at Crowder have the equipment and expertise to efficiently complete any size site work project.
From small to large, we can provide our customers a turn-key development package from ground breaking to finished product. Through strategic partnering and the design build process, Crowder can complete your project within budget and schedule.  Essentially, we'll do the heavy lifting before a building ever goes vertical.  If it's underground or at ground level, we will prepare the site to be built on.
The complete success of a building project is our top priority.
We'll even handle compaction testing to ensure that ensure that the soil is compacted properly and filtering watering properly.  Often, you will have to be prepared for unseen circumstances in our North Florida/South Georgia topography than can throw a curve-ball to your project.  You will need an experience, professional team like the one from Crowder to properly navigate those pitfalls.
Tallahassee's Affordable housing begins with Crowder
Crowder has become the dominant Site Work specialist when an apartment complex is built in the area.  Apartment complexes are a large undertaking, often encompassing 30 acres or more which need to be prepared before a single brick is laid.  In fact, our competitors usually have to call us to grind trees or other site work that they are not capable of doing!
This is why most of the apartment complexes in Tallahassee begin their site work process with Crowder.  Whether it's help with permitting, environmental concerns or overall project operations management, Crowder is trusted to make a vision into reality.